Hello,
I'm working to process an engineered small particle (6x6 nm) that is barrel shaped with 8 helices forming the inner barrel and 8 the outer. The micrographs are quite crowded: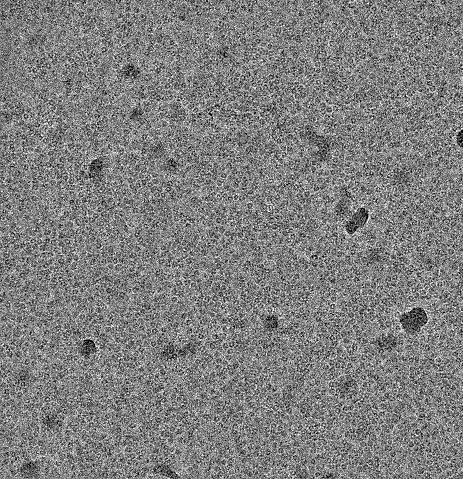 When extracting particles using the optimal box size, signal from adjacent particles influences 2D classification.
It is a small particle with low SNR, so I've made some progress with Batch size = 200, #iterations = 40. Force max over poses/shifts = off has had some positive impact as well. I've also tried playing with initial classification uncertainty factor = 1.
However, when I take it to Ab Initio 3D reconstruction, many classes try to reconstruct adjacent particles. When this happens, the orientation issue gets amplified.
Classes that do not reconstruct adjacent particles have a much better particle orientation distribution.
Still, due to adjacent particles interfering with 2D and 3D classification, I've had to exclude 99% of my data.
Does anyone have good advise on what I can do to avoid adjacent particles from interfering with classification processes?
(I wanted to add many more images for reference, but can't due to being a new user on the forum)
Many thanks in advance,
Ufuk