Hi, I have a question about the search range in Local Refinement (Legacy).
For example, if I set Local shift search extent (pix) to 10 pixels, and Local rotation search extent (degrees) to 10 degrees, at each iteration, will cryosparc search within the (10,10) range compared to the pose from the previous iteration, or always the initial pose (the starting point of the job)?
Please see my plots after iter0 and iter12. Obviously they don't look healthy, but the resulting resolution is still decent (4.0 Å). I wonder if I should further increase the search extent (didn't seem to help) or try other tricks.
Thanks!
This is iteration 0: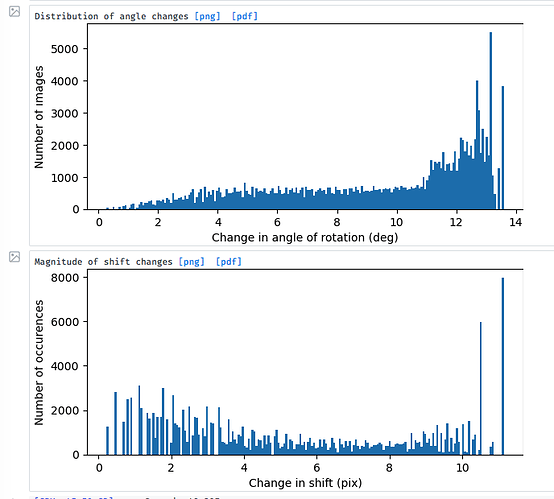 This is iteration 12: