Hi, a standalone cryosparc with fresh 3dflex installation failed with error:"ImportError: libnccl.so.2: cannot open shared object file: No such file or directory."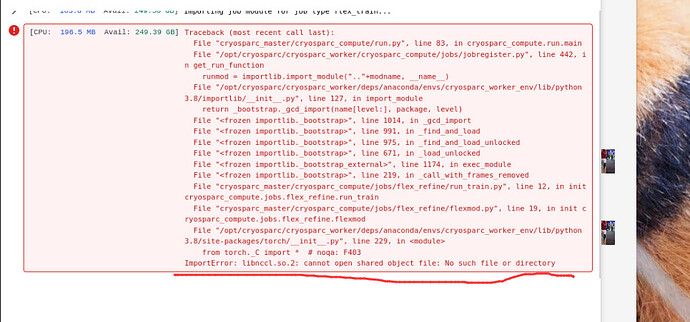 I deleted the cryosparc_worker and reinstall it, but still dosen't work. Also , I don't find libnssl.so.2 in cryosparc_worker path.
What do you suggest ? Do I need install nccl into the os ?