Hi,
This behavior seems random. I've tried checking some logs and haven't found anything out of place. Basically the issue is cryoSPARC v2 is up and running as you can see below: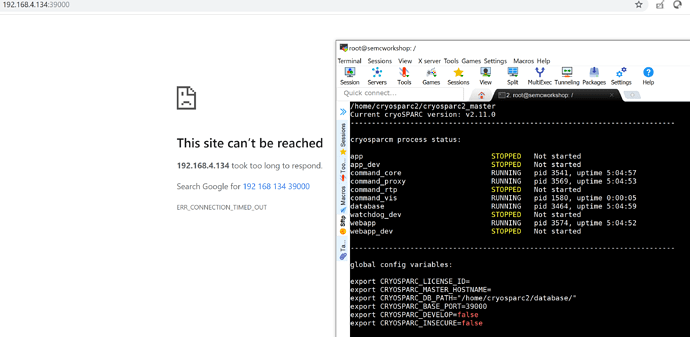 But Webapp doesn't load and shows the error above.
When I restart cryoSPARC v2 the behavior is corrected. This has been an ongoing issue for sometime now, we're using version 2.11.0.
Any advice would be appreciated, thanks.