Hello developers,
Here is what I found a couple of days ago. Using CS 4.2.1+230427. I have a template created in CS:


. If I input that as a template in "template picking" job, when I run the job, that template becomes:


. You;ll notice that the image is mirrored and off center. It is even more dramatic for a different template:


(outside of template picking job), and


inside of job.
Any idea why that is happening and how to get them right inside the template picking job?
Another effect, the previous templates were not low-pass filtered in the job; if I use the default filtering settings (20A low-ass filtering), I get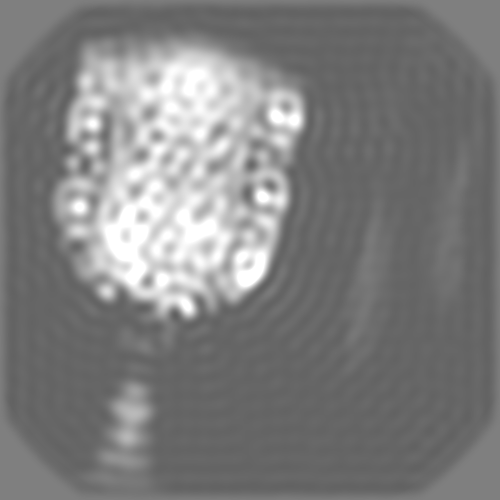 with a lot of ringing around the particle. That tells me that the template was masked with hard edge mask and Fourier filtered. Not what I want to see. Would it be possible to create soft-edge mask to remove the ringing?
Thank you, Michael