Hello,
I am re-posting this since I wasn't able to resolve the issue after the first post.
I am experiencing an issue with 2D classification of particles that were template-picked. The particles were picked, curated, then 2D classified using all default values (J106).
After weeding out the really bad classes, I was left with J111.
I attempted to do a second round of 2D classification. As the particles are small (~210 A on longest axis), I increased the number of iterations to 40 and the batch size to 400. These are the only parameters that I changed. The second round of 2D classification is shown in J112.
This is the first time I have had this issue and it only happens with template-picked particles. Within the past week, I did several rounds of 2D classification with blob-picked particles and never ran into this issue. Also, I have used cryosparc in the past with a template picker and not had this issue, so I am not sure what is going on.
I have tried enforcing a tighter circular mask and skipping the 'inspect particle picks' job, but neither fixed the issue. I have had no issues when using particles that were picked with the blob picker.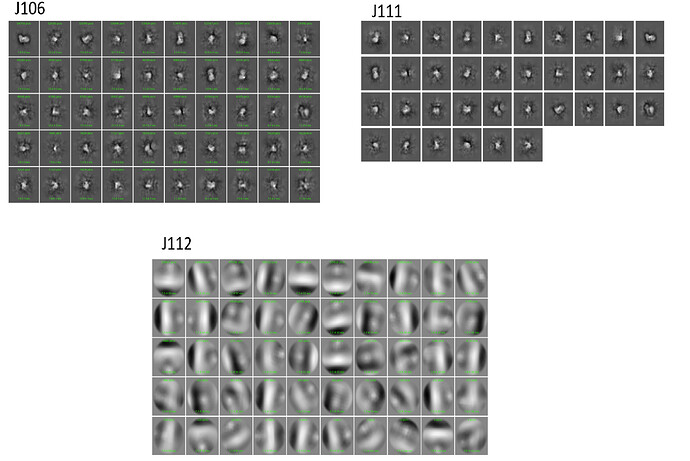 Do you have any advice?