Hi CryoSPARC team (not sure who best to @; @hsnyder, @mmclean ?) and users,
I've been playing with a C10 complex the last few days on a recently updated CS 4.3 install. I've been experimenting with imposing different symmetries (C10, C5, C2, C1) and noticed something a little odd: the Viewing Direction Distribution doesn't reflect imposed symmetry.
C1 plot: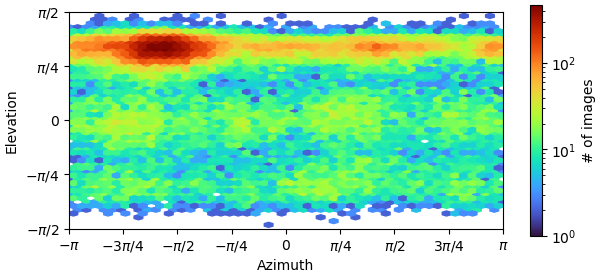 C2 plot: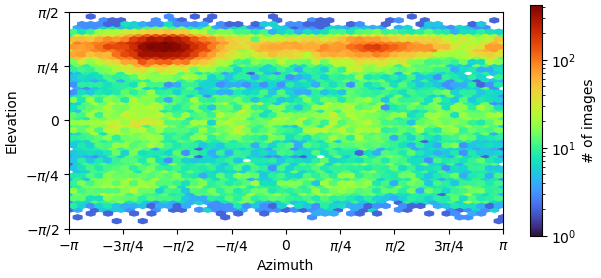 C5 plot: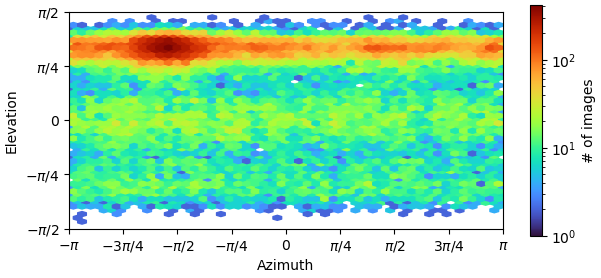 C10 plot: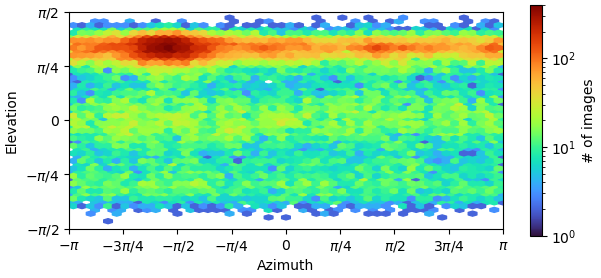 Resolution does reflect imposed symmetry, however: C10 gives 2.8 Å, C5 gives 3 Å, C2 gives 3.3 Å, C1 gives 3.5 Å. All other settings in the NU-Refine are identical.
I went back to some older projects (processed with CS 4.2.1 and earlier) and octahedral, icosahdral and D2 symmetry viewing distributions reflect the sort of pattern I would expect from the imposed symmetry.
Not an urgent issue, by any means, but thought it would be worth seeing if others report similar?
Edit: not checked homogeneous or heterogeneous refinement.