I'm seeing some strange reconstruction failures in heterogeneous refinement. It seems to happen when I use some ab initio reconstruction volumes and some other heterogeneous refinment volumes together as the initial references.
The final iteration has results like these: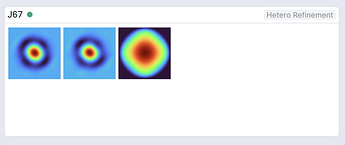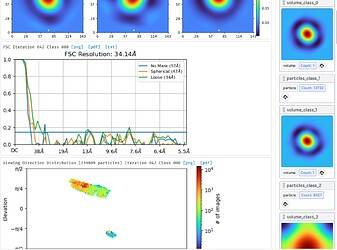 At a precedeing iteration, it seems the reconstructions have failed: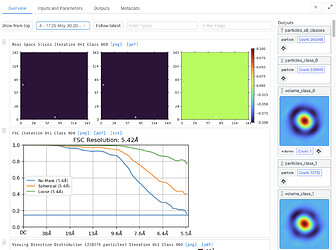 Before that one, everything looks normal. All the classes are populated. I'm still doing some tests to check but seems like it might be caused by using hard classification and different sized initial references. Will update.
Update
Seems to happen if the references are mixed from ab initio and heterogeneous refinement, and force hard classification is on. Using a previous homogeneous refinement and the ab initio classes seems to work. Different sized references + hard classification triggers it.