Hey I am processing a dataset of a 140Ax140A particles that look like that: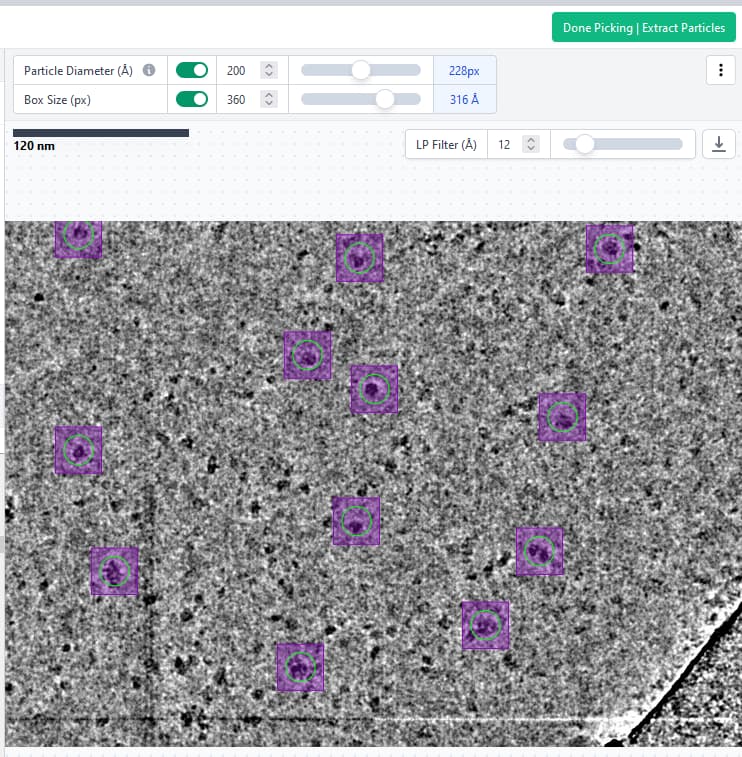 The particles, look fine, I think. However if I run blob picker and subsequent 2D class averaging I end up with spherical class averages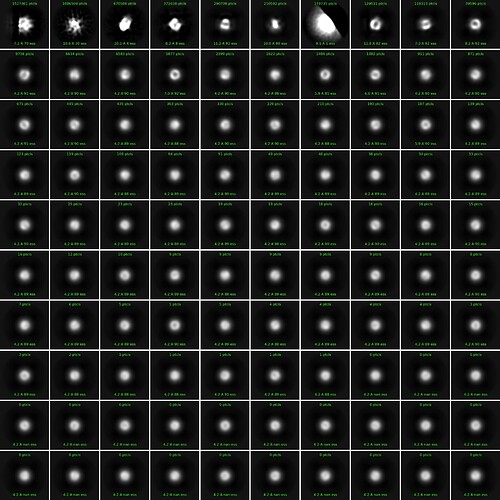 The parameters I used were:
number of 2d classes: 100
Force max over poses/shifts:off
batchsize per class: 200
number of online iterations: 20
full iteration: 1.
Any tips, how I can get reasonable looking class averages?
Thank you
Cheers!