Dear all,
I'm working on a small soluble protein(~80kDa). It gives good 2D classification results (no obvious orientation bias, but it seems that only the front triangular views can be well aligned).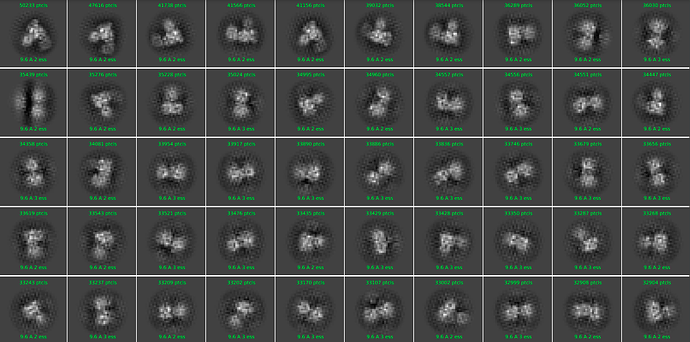 But after heterogeneous refinement, the majority kept particles are those from the front triangular views. The NU-refinement shows severe preferred orientation problem with a higher resolution only for the front view (shown below).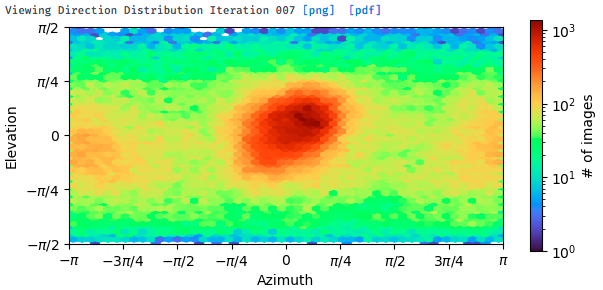 During the processing, I found that the larger "ear" domain is very flexible. Is this the reason for the bad alignment for other views? Is there any suggestions that I can try?