Hi cryosparcteam,
I find a small problem that the 3D fsc job's plot didn't show the S.Dline(green line).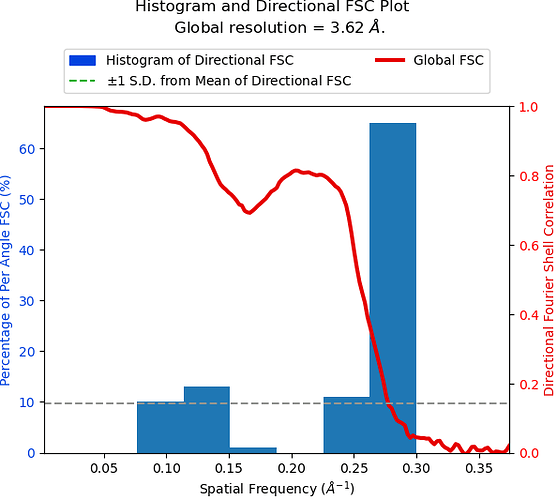 ruirui
Hi @wonderful,
Thanks for reporting this, I've added it to our issue tracker. It looks like this information isn't available elsewhere in the job outputs, so we'll try to get this fixed in a future release.
Best,
Michael
Hi all, wondering if there is any solution for this yet. I looked through job outputs but seems like it's still an ongoing issue?
Hi @sjcalise, good timing! I'm happy to report that we do have an updated version of the 3DFSC job that will fix this in an upcoming release :).
Glad to hear it Valentin! See also this thread in case there is any room for additional updates/fixes