Hi Everyone,
I am wondering while processing my data.
I stuck my Homogeneous Refinements at around 6.4~6.5A
But after homo, I tried to do non-uniform.
Most of non-uniform reached around 5.1~5.2A and showed better features of density maps like less junk particles, stronger density parts.
Is it reasonable that kind of resolution jumping between Homo- and Non-uniform refinements?
Here are my FSC curves.
Homo -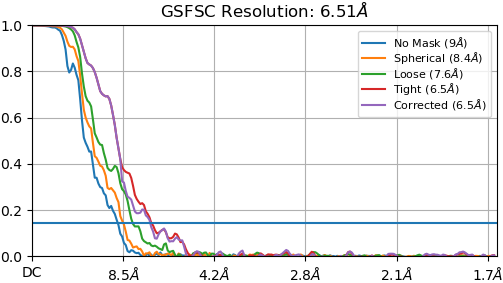 Non-uniform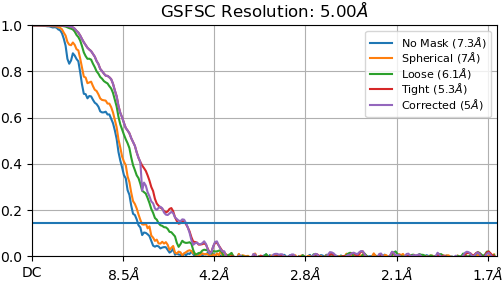 Please give any advices or validations.
Thanks
Jinseo