Hey all,
I work on a ~100kDa tetramer and I have a curious problem in which resolution and map get worse when I perform the new homogeneous refinement of a particular class after a round of heterogeneous refinement. Has anyone else encountered this problem and can give me some hints as to why this is and which parameters or tricks I can use to solve this issue?
Heterogeneous refine: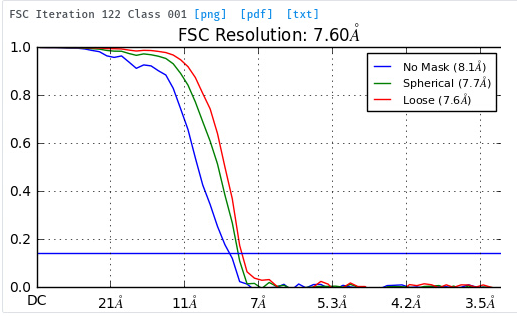 Homogeneous refine, all default parameters: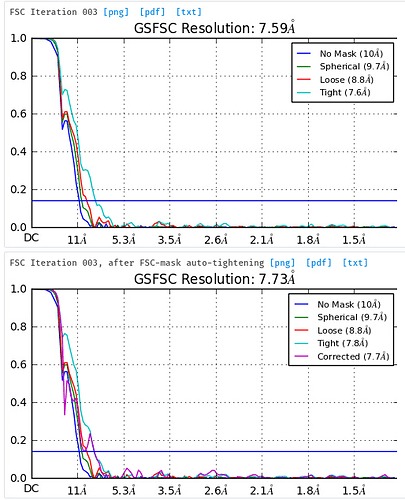 The hiccup in the FSC curve in homogeneous refine gets a little bit better if I change the mask threshold to 0.1 but I can't say it improves the map much. I'm playing around now with dynamic mask near and far parameters. I read in a forum entry that an extra couple of final passes can help (I tried 1 extra pass once which made things worse. Maybe I'll try 5 as suggested in the forum entry)
I suspect that I have a D2 symmetry. If I use this symmetry in homogeneous refinement, the map still looks worse than the heterogeneous refinement.
Any tips are highly appreciated!
Thank you,
Claudia