Hi,
I imported the ~170 k particles, a full map with 1.98 Å obtained from post-processing, and a mask from Relion. And they were fed to Non-uniform refinement with C2 symmetry, but as a result, I only got a poor 3.8 Å in GSFSC as the plot attached below.
I want to ask
the input map of NU refinement is a full map or half map?
and should I adjust any other parameters in NU refinement or perform other refinements to improve my map?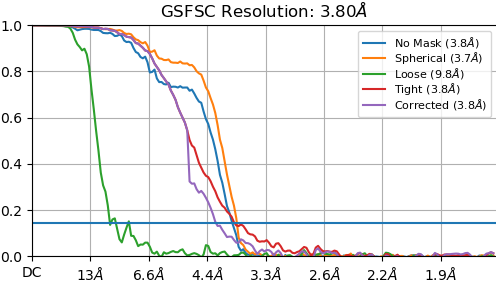 Thank you in advance.
Yu