Hi,
I routineously use cryosparc for particle picking, 2D class and initial 3D refinement from F3EC images, convert the data to star (thx Daniel) and re-extract them with relion.
Now I had some K2 datasets in hand which all failed for some reason: the coordinates of the picked particles are off.
Did anybody else observe this behavior? I see no reason, unless the odd image dimensions of K2 micrographs cause something weird.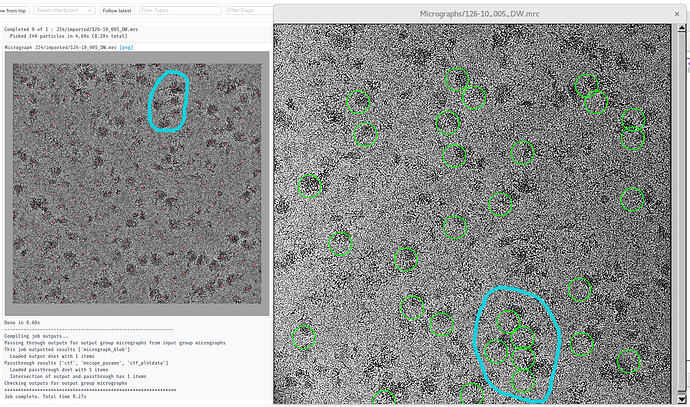 Best,
tarek