Hi,
It was my understanding that when force hard classification is switched on in Class3D, the per-particle ESS values should be 1.0 by definition - this has certainly been the case in runs so far.
However, in a recent run with force hard classification switched on, I see particles with ESS of either 1 or 2, and a final average ESS of 1.8 - is this expected under certain circumstances, or is it a bug?
Nothing especially unusual about the parameters, with the possible exception of a high-ish target resolution (3Å) and non-default number of epochs (10) and batch size (10000).
Cheers
Oli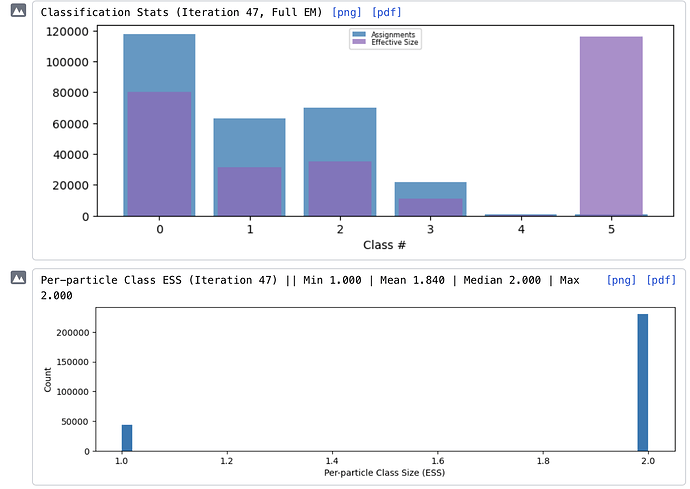 Perhaps of note, there are <1000 particles in class 5, but the "effective size" of the class is given as >100k, which seems hard to reconcile with the per-particle ESS values: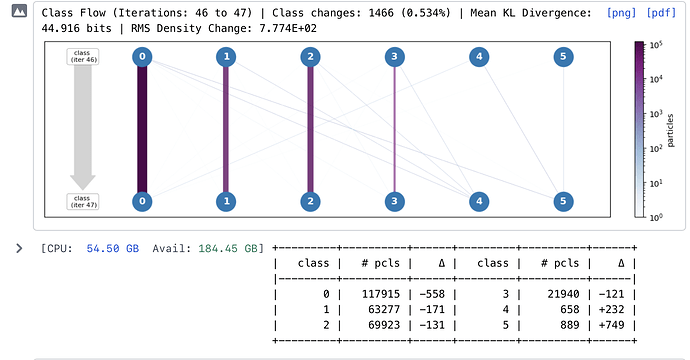 Also weird - the number of particles in classes initially numbered 4 & 5 (but no others) changes in the final step where classes are reordered by size. Is this expected?