Dear engineer,
I had a similar question as wlugmayr had before. And the workstation was equiped with Tesla K20C and CUDA 8.0.
I tried install SCIPION software, and the installation process seems to update my CUDA or something. And then the error exist when I run cryoSPARC. However, it still did not work after updating the pycuda.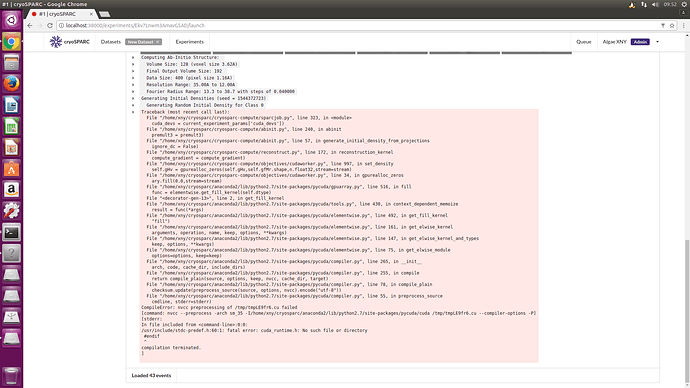 What is more, I can not load my account after updating from V0.3.9 to 0.4.1.
Any one can help? Thank you very much!
Best wishes,
Ming