Possible bug to report. Local refinement ignores static mask option and uses dynamic mask. Using cryosparc version v2.14.2
Related to (but slightly different than) previous thread: Masking bug during local refinement. That thread concerned non-uniform local refinement.
In my case, non-uniform is off. My issue is that local refinement has mask set to static, but it's still dynamic masking:


The initial mask looks right with 7-pixel soft edge: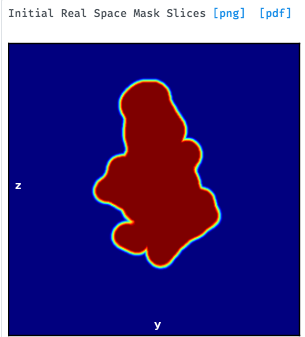 But subsequent masks look wrong, with sharp edge, per the default dynamic mask parameters Near=3, Far=6, i.e. 3-pixel soft edge.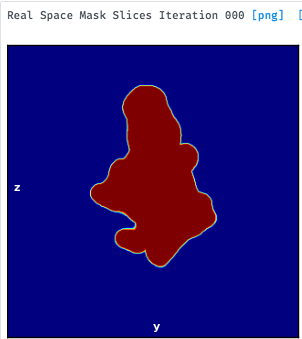 Changing dynamic mask parameters (near=3, far=10) at least maintains the 7-pixel soft edge (not shown), but I assume is still dynamic rather than static.
Maybe cryosparc knows better than me and it telling me that I really, really don't want to use a static mask.