Local refinement is apparently inverting the mask I'm supplying. I set the mask type to static and the dynamic masking start resolution 1 A (just in case).
Here's the mask:

and here's part of the plots from the local refinement job: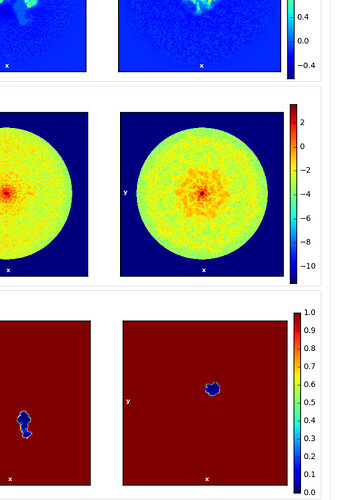 Inverted the mask in cryosparc makes no difference (and the output is identical to the input); the actual mask values are all in the range 0-1.