Hi,
Inspect particle picks seems to be rejecting the fraction of particles with high power score and high CC. It does this automatically, before even plotting the picks.
When using Topaz, this means that it looks like Topaz is missing the very best particles, when this is not the case. You can verify this by comparing the same micrograph in Inspect Picks and Manual Picker (see below).
This is very frustrating behavior - I spent ages trying to train a Topaz model that would catch these very obvious particles, when it turns out that Topaz was doing fine, cryoSPARC was just refusing to show me the picks.
Would it be possible to allow users to turn off this autothresholding? I would like to see all the picks, including those with very high contrast. I suspect this is the same issue I have previously encountered when dealing with negative stain data.
I believe Live does the same thing, and it causes some issues there too. It would be great to have an option to just see the raw particle picks - I'm not sure what added value this autothresholding is doing given the user usually applies thresholds anyway?
Cheers
Oli
Inspect Picks: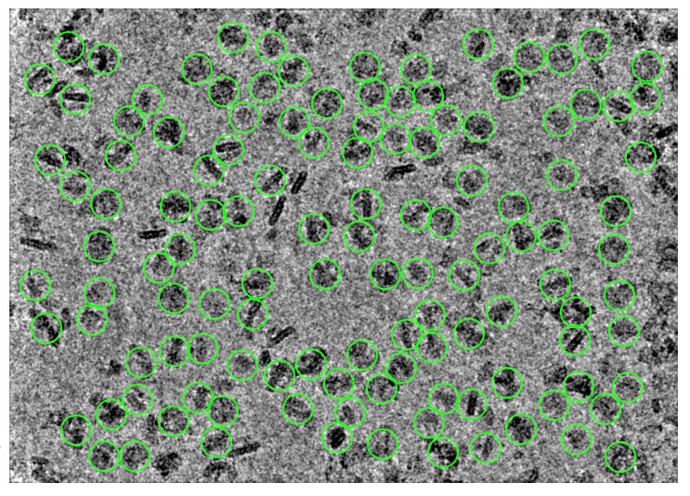 Manual Picker: