Hi,
I keep having this error message during the installation. Before cryosparc installation, I installed sbgrid package. But for the cryosparc installation, I did not source sbgrid. To solve this issue, I installed cuda8.0 separately (sbgrid has cuda in it), and put the path in .bashrc file (export LD_LIBRARY_PATH=/usr/local/cuda/lib64)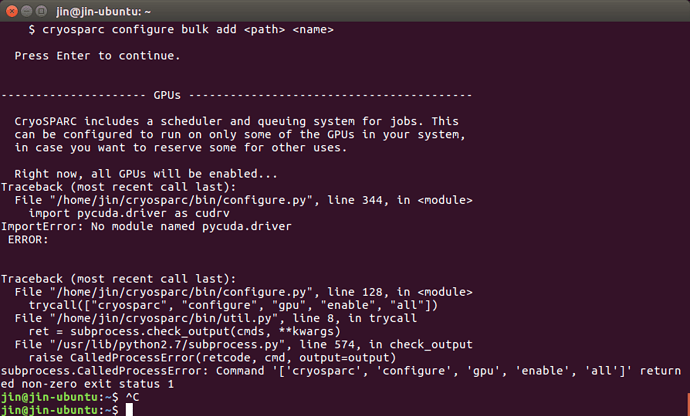 file:///home/jin/Pictures/cryosparc_errer.png
my OS is ubuntu16.04, and I have two gpus - nvidia Geforce GTX1080 Founder's edition. Thanks!
Best,
Jin