Hi Cryosparc members,
I have some weired 2D classification results.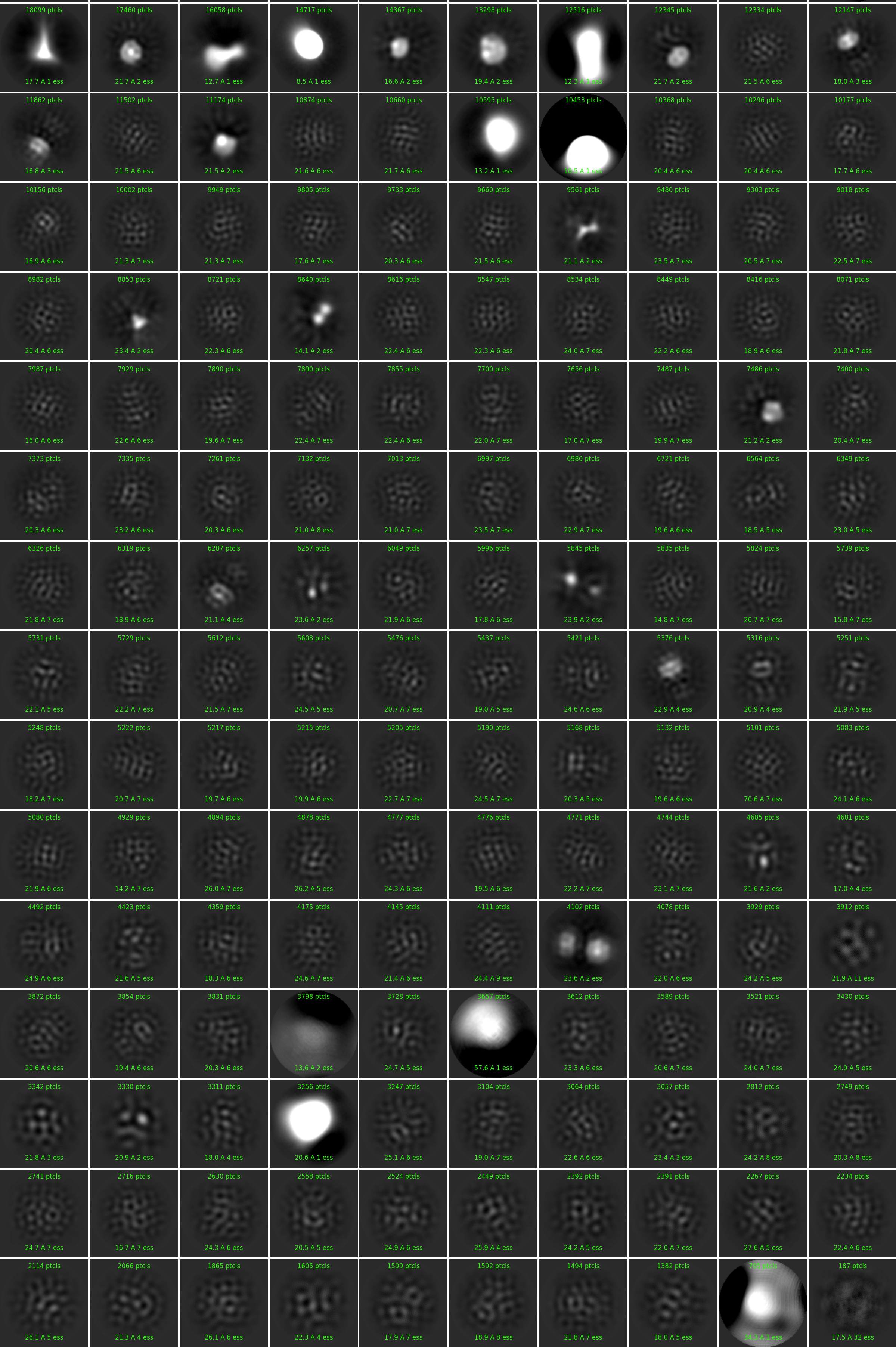 This results came from 200 classes, Initial classification uncertainty factor: 1, bathch size: 200, Use clamp-solvent to solve 2D classes: True.
I tested default options with 200 classes. But there was no difference.
Here are options what I changed in pre-processing.
Patch Motion correction
Maximum alignment resolution (A): 3
Patch CTF estimation (multi)
Amplitude Contrast (A) : 0.07
Use Template Picker

Inspect picks
I picked my particles meticulously.

Extract from Micrographs with box size : 350, 384, 450, also binned to 256 from 450.
2.8~3.7 millions from 14000 micrographs

2D classification
All results were similar regardless boxsizes.
Around 130~40 of 200 classes are looked like background with patterns. I could see smear parts of my particles in some classes.
In the 1st round of 2D classification, 70%~80% of overall particles are initally looked like that.
Is there anyone can give advices or validate my mistake?
My protein prefers to stay in thick ice.
Thanks
Jinseo