Hi!
Did anyone ever face a similar problem where the hard drive to where cryoSPARC is writing job info and outputs suddenly turns into a 'read-only file system' and then (obviously) the job fails?
I have never seen such a situation reported in the forum, but it is already the second time that we are facing this problem with two of our workstations.
When we first saw this happening to our other workstation, we thought that it was a hard drive problem, we sent it back to service and they couldn't detect any problem with the hard drive. In fact, we have it running for several weeks without cryoSPARC started and nothing really wrong happens. From the moment we turn cryoSPARC on and run something it is a matter of a few hours until it happens. In our most recent workstation, this happened during Motion Correction job (after having processed more than 1500 micrographs; all default values) and is reproducible any time that I restarted or reconfigured a new Motion Correction job. For the other workstation, I saw it happening during different 3D refinement jobs.
Can anyone offer a clue? =)
Thank you,
André
Regarding the Motion Correction job on the recent workstation.
Traceback: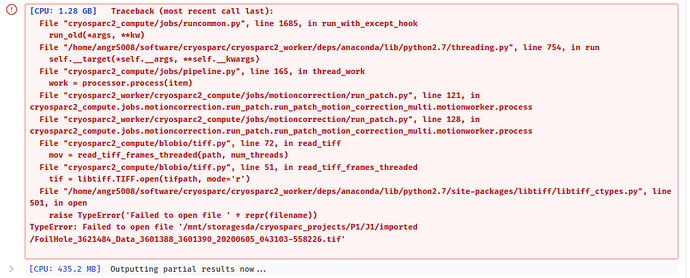 Last part of cryosparcm log command_core output: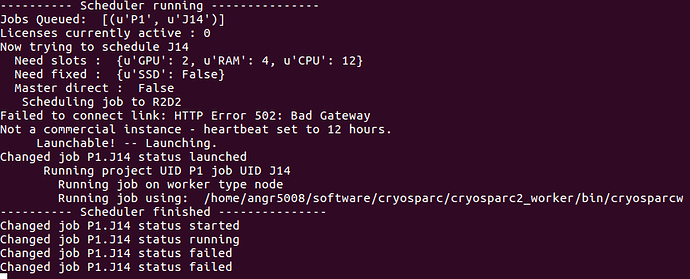 Last part of cryosparcm joblog P1 J14 output: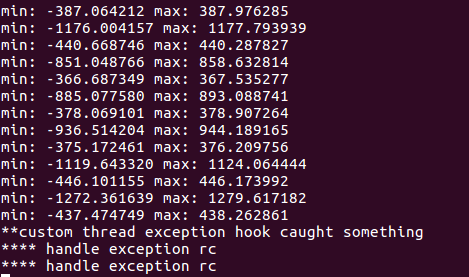 Let me know if any other information is needed.