Hi all,
I recently collected a data set on our KRios G3i equipped with a K3 and GIF. I collected the images in super resolution and saved in lzw tiff format. After importing them with the gain file, the movies have areas of light and dark splotchy-ness. After trying the different varieties of flipping and rotating, it still will not go away, but is common in every image.
Can anyone comment:
Does this matter? (I assume it does)
Recommendations to fix it.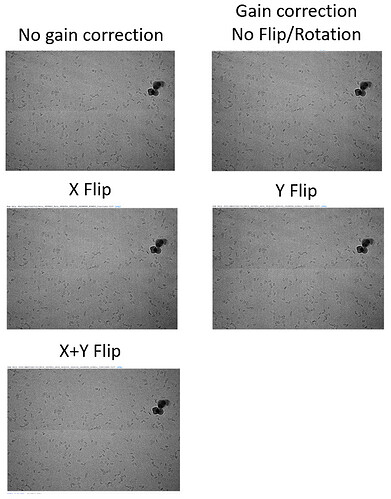 Thanks,
Kye