In cryoSPARC v0.3.0, it is now possible to 'deactivate' a given cryoSPARC installation and reactivate with the same license on another machine. This is handy for example in cluster environments with shared home directories, or if you upgraded your hardware and want to transfer your license.
Log in as the Admin user, click on the dropdown in the top right corner of the dashboard beside "Admin Account", click on "Admin" and navigate to the "License" section: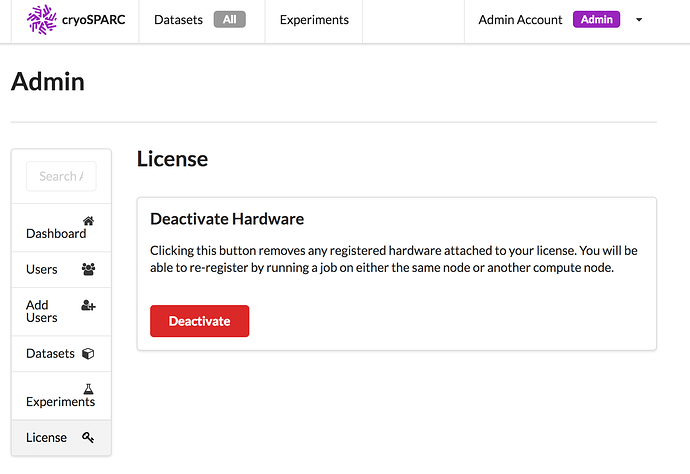 Clicking Deactivate will clear your hardware registration for your license. Then you can simply start running jobs on another machine where you've installed cryoSPARC using the same license ID, and that machine will become registered.