Hello, I find this error while I'm doing my Extract From Micrographs job.
I'm running Cryosparc v 4.1.1
Found similar error here: Local resolution - skcuda_internal.cufft.cufftInternalError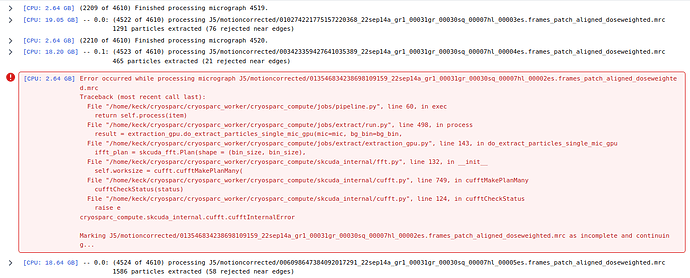 The difference is that this error only occur for about half of my dataset.
The only parameter I can change in this job is the Extraction Box Size - and I have tried that multiple times with the same error (from 256 - 360 pix).
I tried doing the same job for the tutorial data set and they don't give any error.
I also have a problem with my ab-initio process down the line but I'm not sure if they are connected since the 2D classes job has no problem.
Is there a way for me to fix this (smaller/bigger box size) or am I stuck with half the data missing?