Hi
We have cryosparc installed in our standalone workstation (Centos7) with the latest version and patch. All the programs were running without issues until yesterday when our Computer Center assigned a new IP address to our workstation (The "hostname" is same). Now when I restarted cryosparc with "cryosparcm restart", it stalls at command_core: started.

When I run "cryosparcm status", it shows: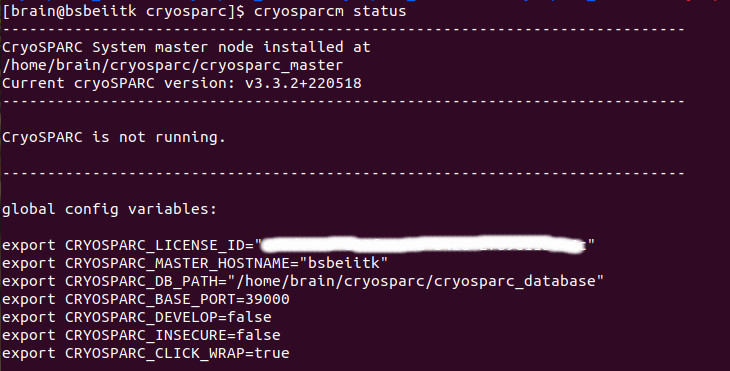 I checked the ports 39000-39010 and they are open. Can you please help me solve the issue?