I've identified two errors with the Particle Set Intersection tool.
The first is fairly trivial, which is that particle set A must be larger than particle set B, or the job fails.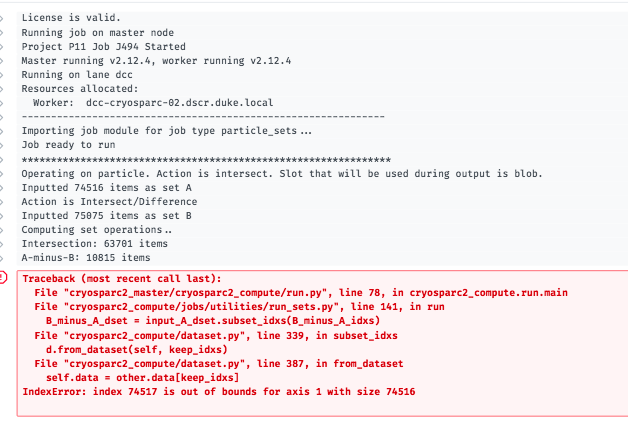 I can get around that by making sure that Set A is larger, and the job progresses further, but fails at the final step of output checking due to some mis-match in the B minus A set.