Hey everyone, I am new to cryosparc and processing SPA data the first time. I have a data set of a small membrane protein bound to a hexameric soluble protein. The initial 2D classes are looking like that:

number of classes=4
max. resolution=8
initial minibatach size =90
final minibatch size =300.
I got the following abinitio reconstructions:
. I chose the last class and proceeded with a NU refinement with C1 symmetry and got that: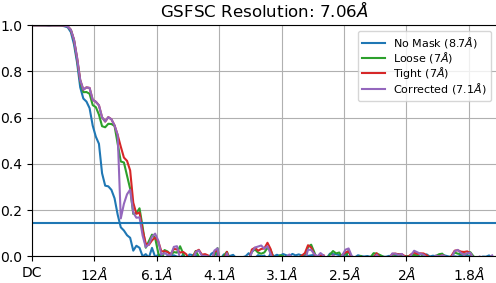 The resolution is now "stuck" at 8A and I cannot really see anything resembling the membrane protein. My question is: are the 2D classes just artefacts or actual detergent micelles? And how can I improve the resolution a bit further. At the moment I am bit lost, with the density I got out.
Any help is appreciated!!
Cheers, Sa