I am trying to do 2D classification on particles from a Template-based auto-picking, but I keep getting the following error: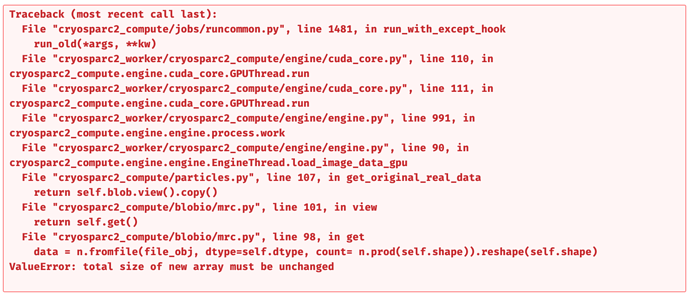 I have tried repeating the upstream jobs (Manual picker, 2D Class, Select 2D, Template picker, Inspect picks, Extract mic.) but I always run into this error at this step.
I am able to successfully run 2D classification on particles from Manual picker and Blob picker jobs using the same input processed micrographs (from Import movies > Patch motion > Patch CTF > Curate exposures jobs), so it seems to be a problem with Template picker particles specifically.
I am using v2.12.4
Has anyone else encountered this error, or has ideas for how I can troubleshoot this?
Thanks!
Eliza