Dear cryoSPARC team
I think something is going wrong in the first cycle of my helical refinement (it could be a bug), but I could not figure out why. Here are the details:
As a quality control, I should first say that:
(1) the averaged power spectrum of particles go to ~4Å with sharp layer lines;
(2) 4Å reconstruction can be obtained using Spider/Relion, and side chains can be clearly seen with good quality. So this is a do-able project.
(3) The tube is a wide, doubled-wall tube.
However, in cryoSPARC, no matter what symmetry I tried, the out-of-plane tilt always goes crazy at cycle 1. Here is what the reference looks like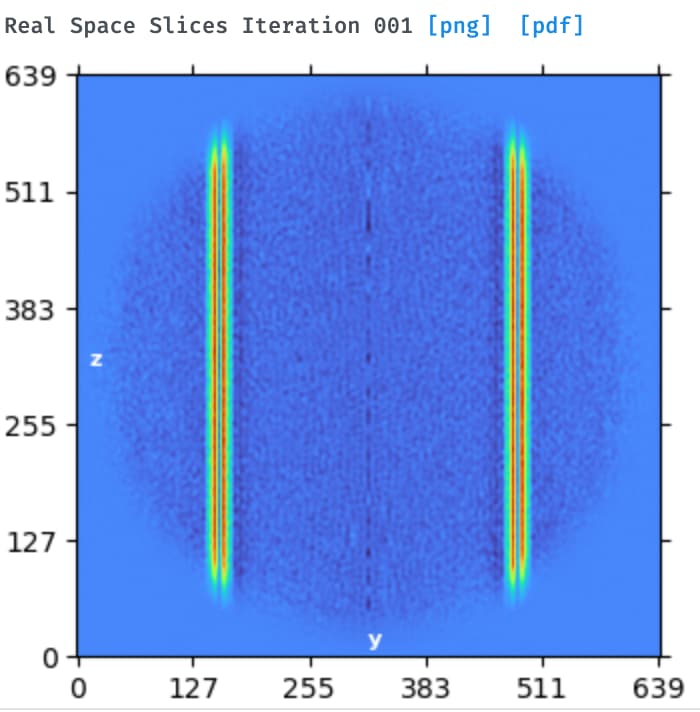 And here is the out-of-plane tilt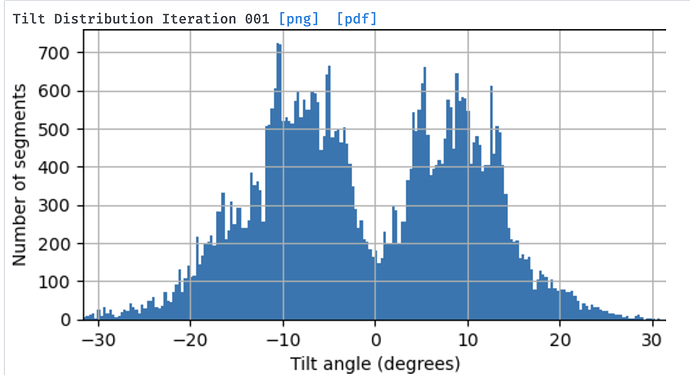 This is quite strange, because at low resolution the out-of-plane tilt is expected to always look reasonable. Any thoughts on what could be the cause for this?
I should also add that (1) not applying symmetry until 6Å (2) not searching helical symmetries until 4Å (3) limiting the search range of out-of-plane tilt to 5 degrees have been tried, but none of them resolved this issue.