Hi all,
I've been getting this extra bump (around 6Å) in my FSCs from my dataset.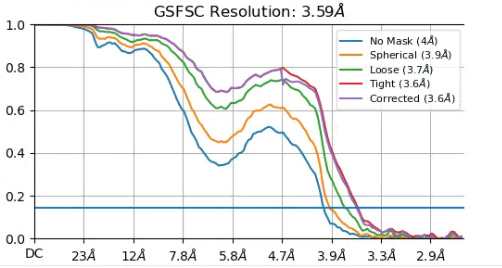 When I caculate the FSC between map to model,I get drop too,so when I choose 0.5 to get the resolution is far away from 3.5 like below.(1.add a mask didn't have soft pading.2.add a soft padding but this fsc have a big drop.)
1.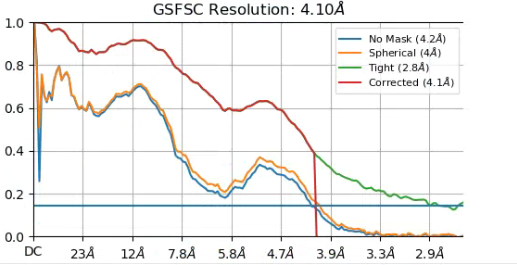 2.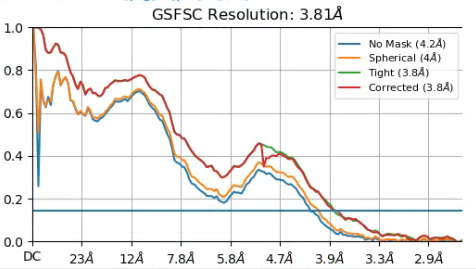 How can I solve this problem?Or there is some possible mistake in my processing steps.Thanks all advance.