Dear All,
Recently I found a tutorial of cryosparc about importing raw movie, it mentioned that in some cases we need to "flip Y" when import them, if we didn't, we can see some white grid line, pls see fig. below: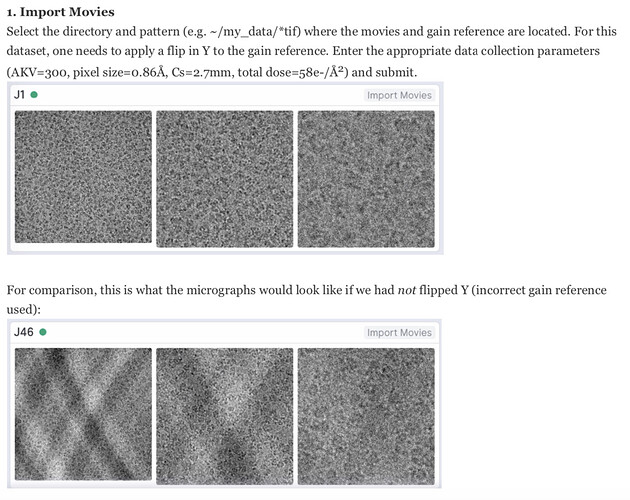 In my case, I noticed for my K2 dataset, if I didn't flip Y, I seems also have this issue, pls see figs. below:
1st, didn't flip Y


2nd, flip Y


Most importantly, for my Krios dataset, I didn't see the difference between flip Y or not when I import them, will this flip Y impact the quality of my dataset, and the subsequent processing results?
If I found my motioncorrection without "flipping Y" is wrong, need I to reprocess my data de novo, or I can simply re-extract my final good particles from the "flipped" images, and refinement them again?
Many thanks, appreciate!
Fengwei