Hello all,
I was trying to run ab initio reconstruction for the stressosome data which the core has icosahedral symmetry, but I keep getting an wrong initial model from the reconstruction job which looks like an cakes.
the results of 2D classification looks like this:


the particles are always round, this highly symmetrical core with weak singal-density turrets. but the initial model from cryosparc isnot correct and not in a ball-like shape.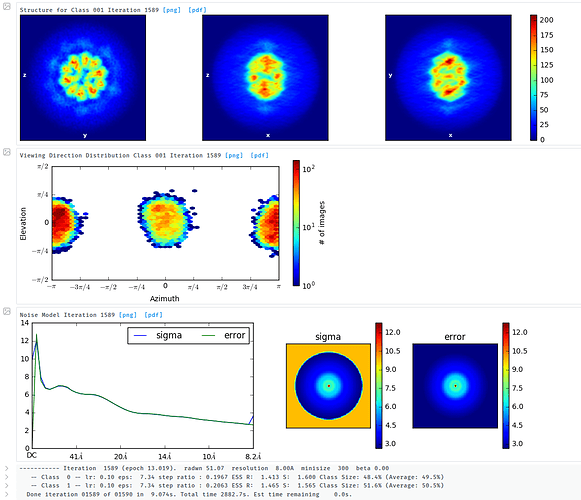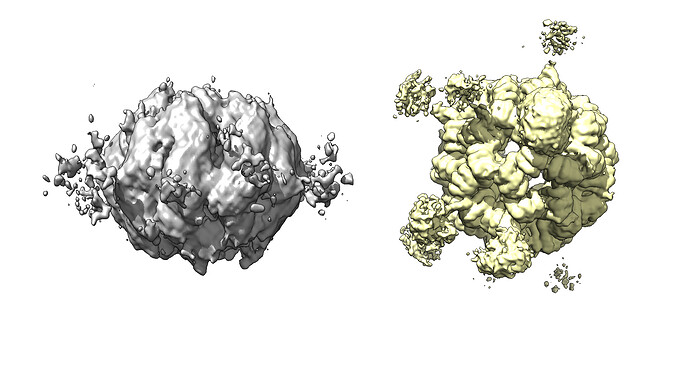 The yellow map is the correct one from relion, the grey one is the initial model from the ab initio reconstruction from cryosparc.
what causes the problem?
Any suggestions for changing the parameters to get a right initial model ?
Thank you in advance.
Best,
Lifei