Hi all,
I'm working on a trimeric protein that has been purified in SMA liponanoparticles, but unlike the usual transmembrane proteins, mine is anchored to the membrane via a re-entrant helix that enters and exits on the same leaflet. I have a dataset that I was able to pick ~500k particles from, and curate them down to ~100k via 2D classification.
Below is are 2D classification results:
500k particles: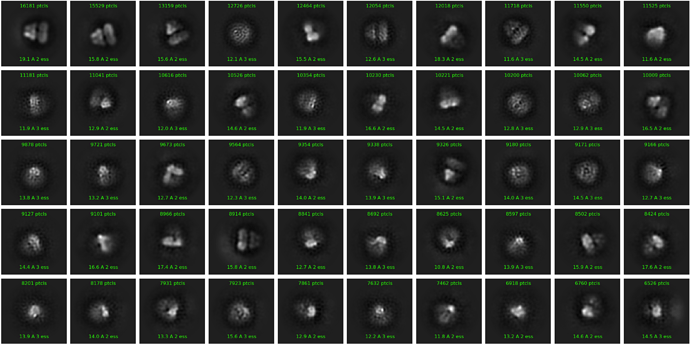 100K particles: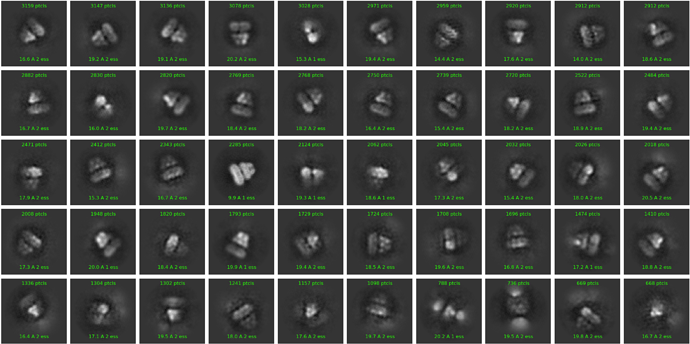 If I include all 100K particles, the best 3D reconstruction resolution I can get is ~15 Å. However, if I pick only the best looking class from 2D classification, I can get a reconstruction that is good to ~7 Å with symmetry enabled using non-uniform refinement (see below). However, this only contains ~2300 particles out of my original 100k.
3D reconstruction from 2k particles: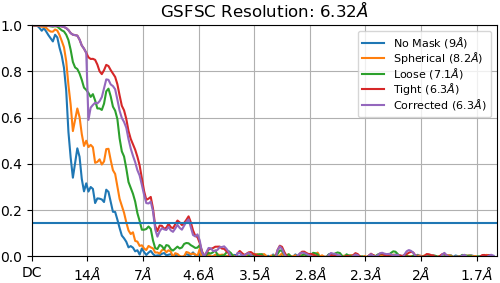 I'm inclined to think that I can boost my resolution by including more particles, but I'm not sure why that's making my resolution worse in this case. Does anyone have any tips for a situation like this?