Hello,
I am trying to generate a reconstruction of my protein using the alignments from a local refinement job and the original particles. However, when I do this I still get the masked volume as an output.
I have used the Homogeneous Reconstruction Only job type. The 3D particle alignments come from a local refinement job, and the particles are those used as the input for the particle refinement job (particle subset job). Below are the input parameters.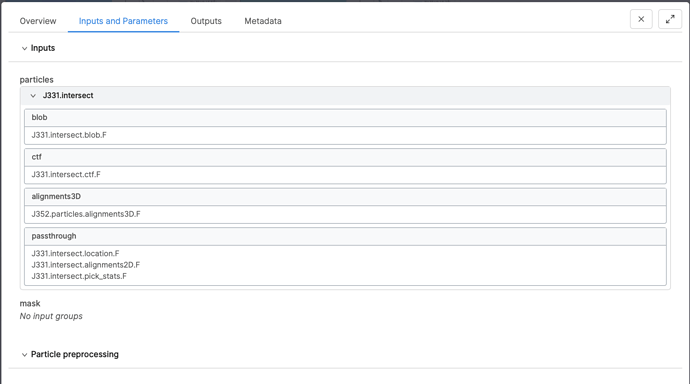 I have tried using the particle stack from the local refinement job and replacing the blob file with that of the original particles and got identical results.
Am I missing some other steps?
Best, Sarah