Hi,
We recently collected some test apoferritin images with phase plate. The Relion 2D classes with ~7k particles look reasonable. However I couldn't get good results in cryosparc with either 2D classification or refinement.
Any tips on processing phase plate images in cryosparc?
The top is relion 2d classification and the bottom is cryosparc 2d classification.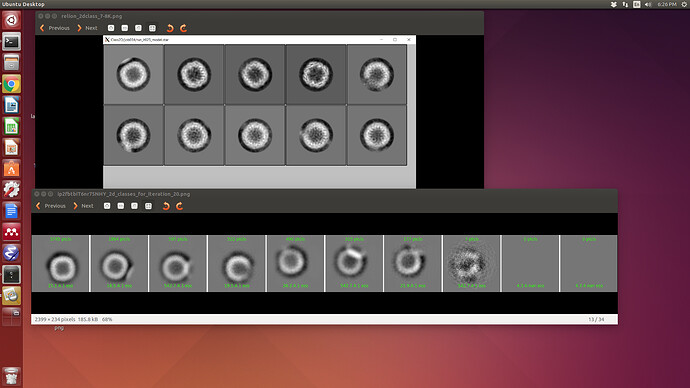 Thanks,
Hui