Hi,
I met a problem in the step of inspect particle picks.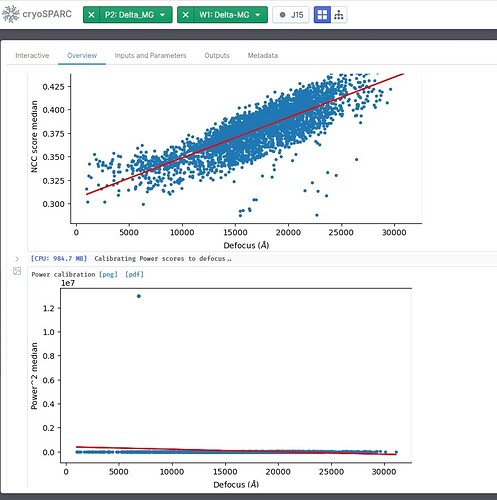 The power calibration diagram is clearly weird, and it should look like the NCC calibration rather than being flat. The parameters are default.
I can't find what's wrong during the processing.
What can be the problem causing this problem?
If don't fix it, the threshold in every micrographs can be very different and affect the result of particle auto-picking.
Anyone has met this problem before?