Hi ,
I met this problem when I install cryosparc 2.14. this is a brand new install.
this is my install command
./install.sh --standalone --license $LICENSE_ID --nossd --worker_path / data/programs/cryosparc/cryosparc2_worker --cudapath /usr/local/cuda --initial_email XXXX --initial_password XXXX --initial_name XXXX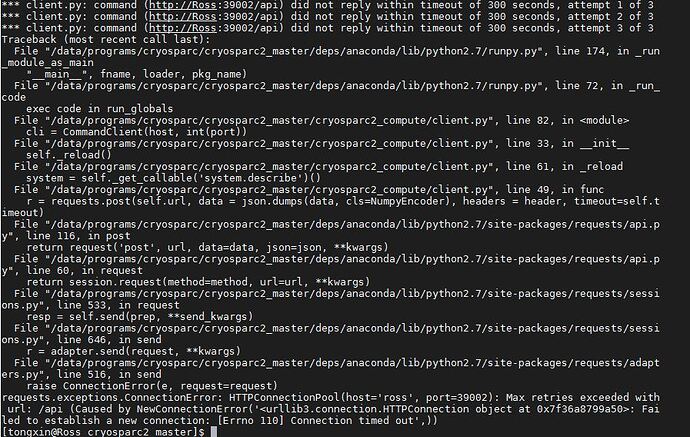 I have checked cryoSPARC is fully turned off by killing any related processes. And I also try to reboot the workstation and change a new license. All of these doesn' work.
How can I sove it, Thank you so much