Hi,
I was wondering if anyone had any suggestions or tips as to how I could improve the density (circled below) in my reconstruction- this is after signal subtraction and local refinement.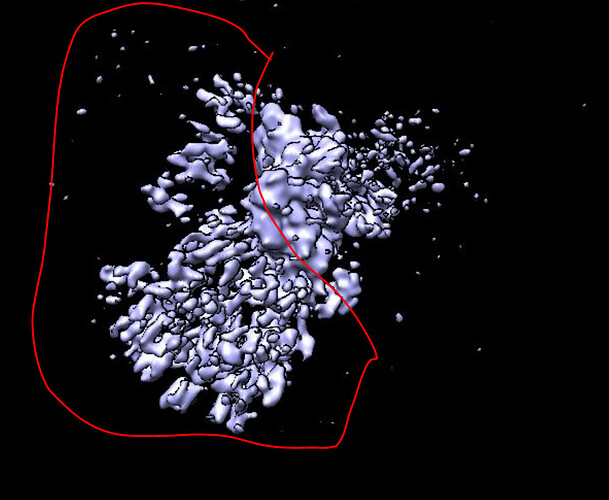 Clearly I have something there, but it's a region that's known to be very flexible and I'm having a lot of trouble improving the density. Using the same particle stack in relion to do focused classification yields basically the same overall shape but seemingly worse results and certainly the program isn't really able to do much classification.
Any tips or suggestions for improving flexible densities post-local refinement?