Hi all,
I'm tried to refine a mobile domain of my protein by 2 ways.
Way1, by directly running local refinement with a mask of this mobile domain. However, the result was still my full protein volume. Why does this happen?
Way 2, I did local refinement with particle subtraction first, and I got a this domain's local volume, but result seems weird(see the below picture). By the way, this domain is more than 100KDa.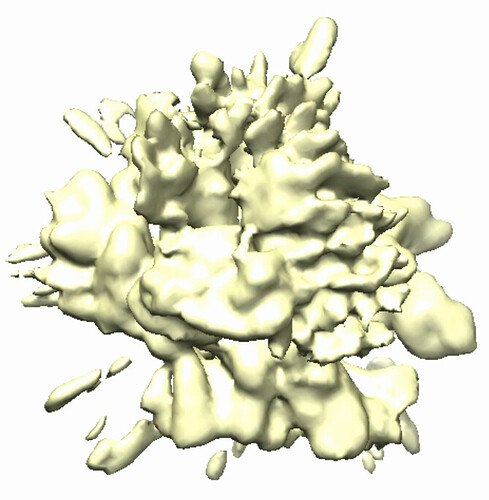 What should I do to improve this domain's resolution?
Best!
Wendy