Dear colleagues,
I try to follow the manual to test the Ewald sphere correction protocol.
My first Non-uniform refinement reconstruction ended up with 2.07 A for masked case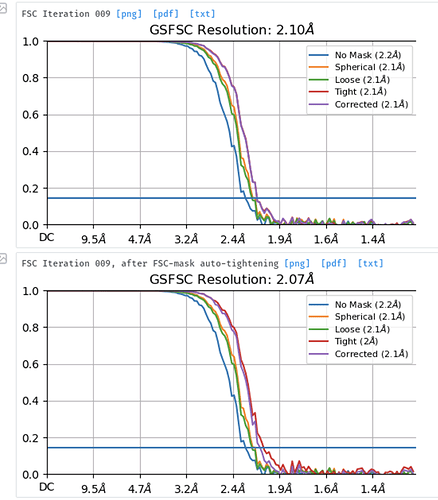 Then I run the Homogeneous only reconstruction using the particles of this job.
But I got much worse results - 3.48 / 3.43 for unmasked and masked cases correspondingly.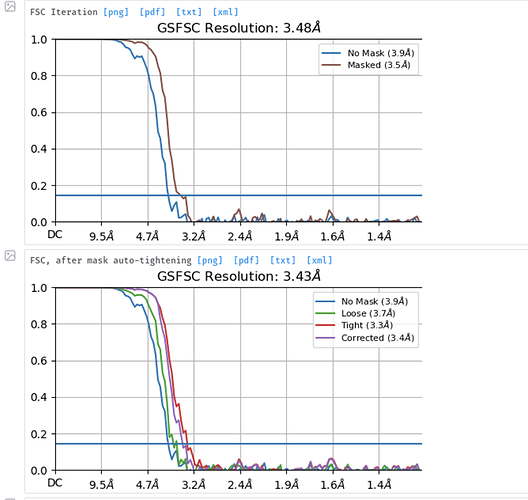 So why did that happen? Am I doing something wrong?
How to correct that?
Thank you
Sincerely,
Dmitry