Hi!
I have issues when trying to input my own mask on the Flex Mesh Prep. I have done the mask in two different ways and encounter different issues.
On the one hand, I have created the mask from NU-ref volumes by cropping and downsampling the volume to the parameters chosen for the 3D flex and I have gotten weird looking meshes as in the images below.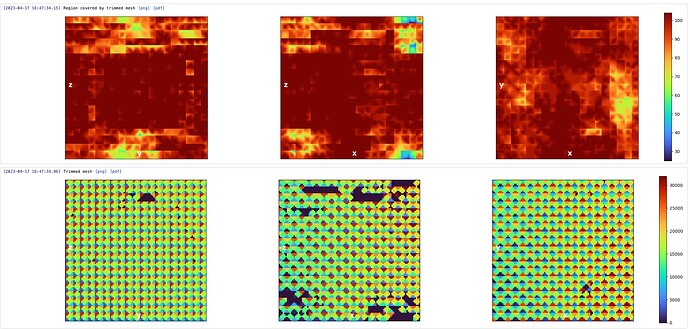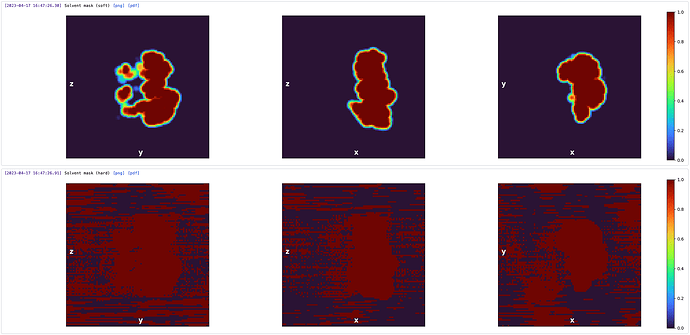 On the other side, I have created a mask from the Flex Data Prep consesus map and gotten the following error:
Traceback (most recent call last):
File "cryosparc_master/cryosparc_compute/run.py", line 96, in cryosparc_compute.run.main
File "cryosparc_master/cryosparc_compute/jobs/flex_refine/run_meshprep.py", line 69, in cryosparc_compute.jobs.flex_refine.run_meshprep.run
AssertionError: Input mask psize 2.0800 and input volume psize 2.0800 do not match
Has anyone experienced this issues? How do people usually input their own masks?
Cheers!