Current version: v2.15.0+200929
Hello,
I have created a mask in Chimera and imported it into my workspace (as a mask). I am looking to dilate and/or pad my mask. However, whenever I attempt to fill in the required "Threshold" parameter to either dilate or pad the mask, I get this error.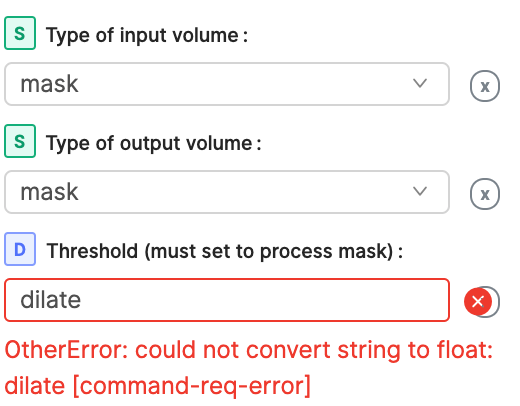 The job will still run, but the mask does not change. Please let me know if this is an error on my end. Thanks in advance!