Hi,
With regards to this plot from 2D classification: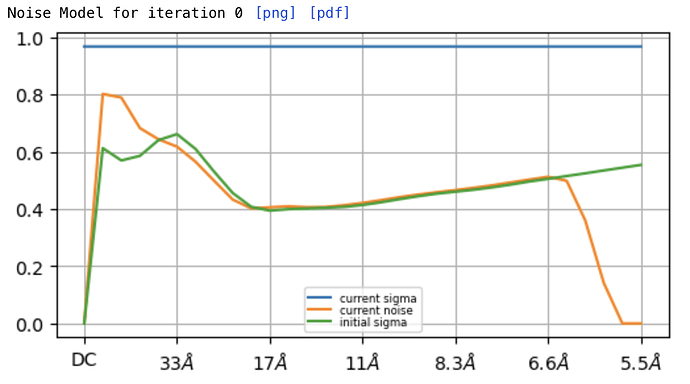 I assumed that "current sigma" meant the sigma at the current iteration, while "initial sigma" would correspond to the sigma at the start of classification.
However, the initial and current sigma are not the same at iteration 0, suggesting that this is not the case. How is the initial sigma defined?
Cheers
Oli