Hi
It's not that important, but I have a question about Local Motion Correction and pyem
I'm using cryoSPARC v3.3.1+220215 and pyem v0.4
I've noticed some differences between the general Motion correction (patch motion, motioncorr2, etc) and Local Motion Correction on cryoSPARC when pyem converts .cs to .star
If I convert the 2D or 3D job from LocalMotion extract particles .cs to .star, relion_reconstruct command gave me a very weird 3D volume. It looks like a inverted density on the positive threshold so I subtract them from box density.

then, I re-import the .star from pyem on cryoSPARC and 2D class. It seems that the sign is definitely inverted.
(for example)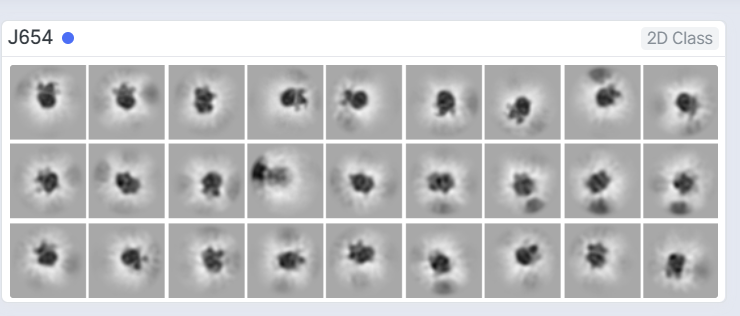 This could be solved by changing the data sign on Particle Improt tab


Inversion of data sign come from Local Motion Correction or pyem conversion ? I can't find something about the particle sign in .star file…
What should I do if I want to use the Local Motion Corrected particles from cryoSPARC directly to the RELION classification ?
Thank you!