Hi All,
I'm trying to change the owner of a number of projects in our CryoSPARC installation (v3.3.2).
I'm first list the relevant users:
cryosparcm listuser
Then execute a cli command to change the ownership as documented:
e.g.
cryosparcm cli "set_project_owner(project_uid='P9', user_id='new_user_id')"
This seems to work ok, and the new user (non-admin) can see the relevant project when they log in under their ID. However, the project owner is not updated in the "data management" pane of the web interface - the "Owner" box in the table is blank (screenshot).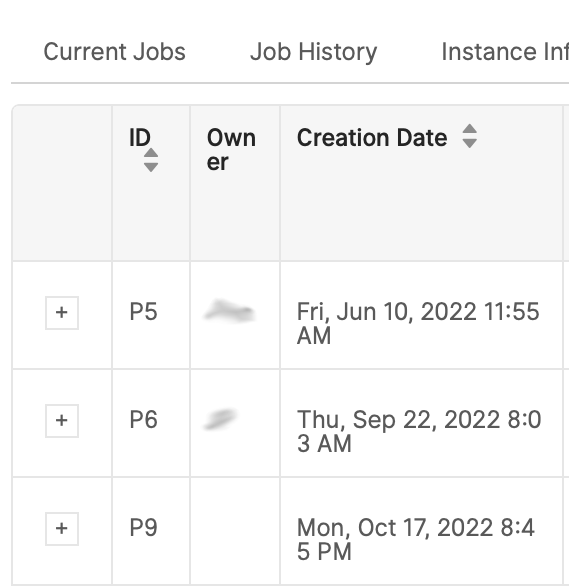 Am I missing something, and does it matter if the ownership change is not reflected here?
Thanks,
Martin