Hi all,
I detached my project, move disk to another instance, then attach it. However, only partial of jobs can be seen after attached. I have ~600 jobs before detached, but only ~300 jobs can be found.
I guessed this issue cased by jobs not fully exported during detached process.
can someone help me how to repair it?
As my original project is still in the original instance, can I just somehow modified it back into "attached" status to rescue my project?
Thanks!
One of the workspace before detached!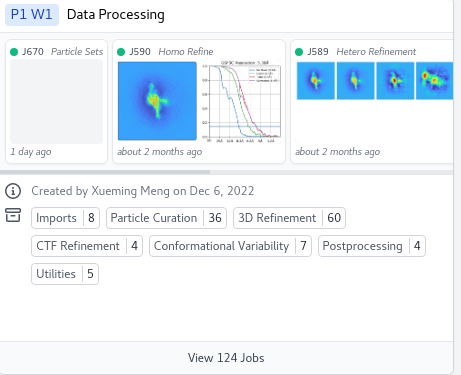 after detached and attach again!