I have my sample (doublet microtubule), which is not helical but it is a ~8nm-repeat filament. I have our own workflow to process this to 3-4Angstrom resolution using a combination of software. Since I'm very impressed with the filament tracer from Cryosparc and the speed of cryosparc in general, I want to convert our workflow to only cryosparc.
So, when I do the helical refinement with a ref filtered to 10A, the 1st iteration seems to be fine with tilt angular distribution like a typical filament and resolution (7.4). However, subsequent iteration leads to very weird tilt angle distribution and worse resolution around 7.4-7.5. As a point of reference when I imported the coordinate from Relion and performed the local refinement, I got the same resolution as Relion (close to 5.5A for a bin 2 reconstruction due to Nyquist limit).
My question is: Is there any option allow cryosparc to keep processing with normal angular distribution after the 1st iteration.
My option:
Helical twist: 0
Helical rise: 82.5 Angstrom
initial model 15A
GSFSC split resolution (A): 12 Angstrom
Tilt distribution: iteration 000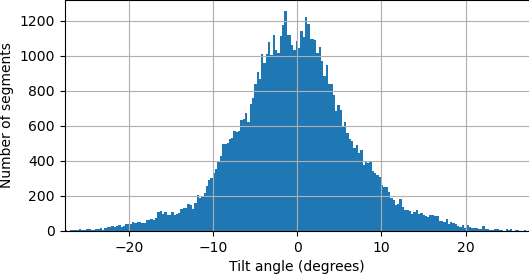 Tilt distribution: iteration 010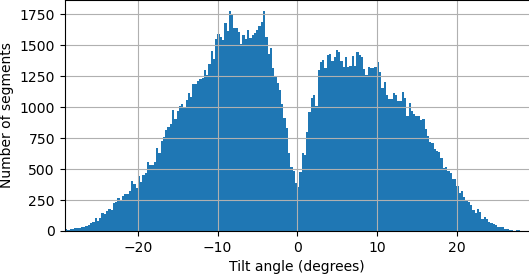 filament cross section